Performance PRO S 4

Performance PRO S 4
Performance PRO S 4
is rated out of
5
by
3
.
4+1-Brännare | För > 6 Personer | TRU-Infrared™ Technology | inkl. Stekplatta & Grillpanna
Din mångsidiga gasolgrill i den kompakta mellanklassen som gör din BBQ-upplevelse gränslös
Performance PRO är en kompakt grill i mellanklassen med vilken du inte behöver avstå från något. Vårt patenterade grillsystem TRU-Infrared™ fördelar värmen från de fyra energieffektiva och korrosionsbeständiga brännarna av rostfritt stål perfekt över din grill – så din mat blir upp till 50 % saftigare! Grillen tänds per knapptryckning med SureFire-tändningen, med vilken varje brännare kan tändas var för sig oberoende av de andra. På sidobrännaren kan du samtidigt tillaga dina egna såser eller andra smårätter. Andra utrustnings-höjdpunkter hos Performance PRO är vår extra stekplatta av gjutjärn och vårt innovativa Chef Delight System inklusive en grillpanna av rostfritt stål, som ger utökade tillagningsmöjligheter och gränslös grillnjutning.
Läs mer
Läs mindre
---
1.
TRU-Infrared™ Technology
Vårt unika grillsystem med framgångsgaranti. Fem fördelar för din ultimata grillglädje, Upp till 50% saftigare mat I Upp till 30% lägre förbrukning I 100% jämn värmefördelning I Inga uppblossande flammor I Enkel rengöring.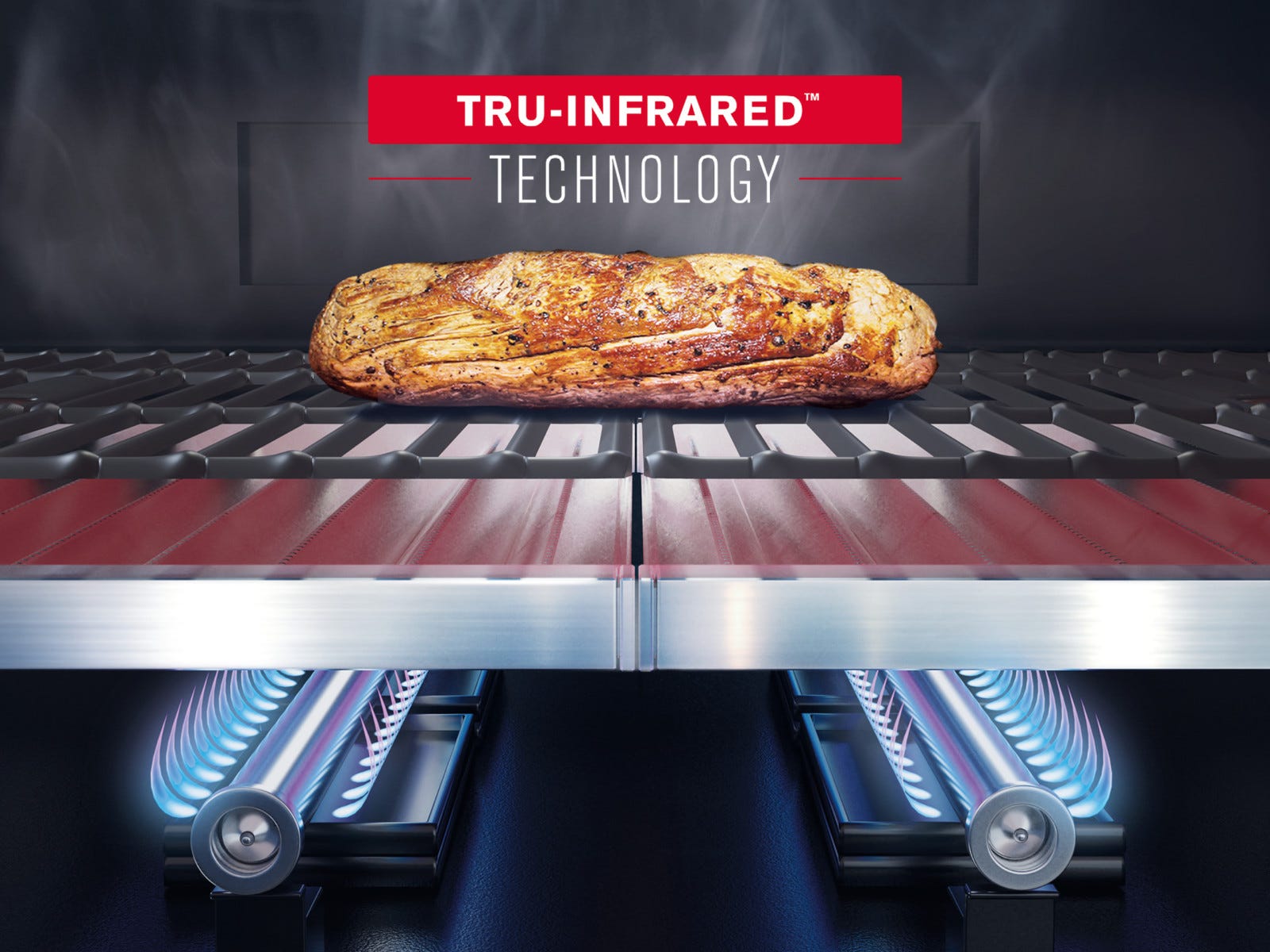 2.
Grillgaller av gjutjärn
Grillgaller av ytbehandlat gjutjärn för bättre värmelagring och perfekta grillränder. Grillgallren är långlivade, rostbeständiga och lätta att rengöra.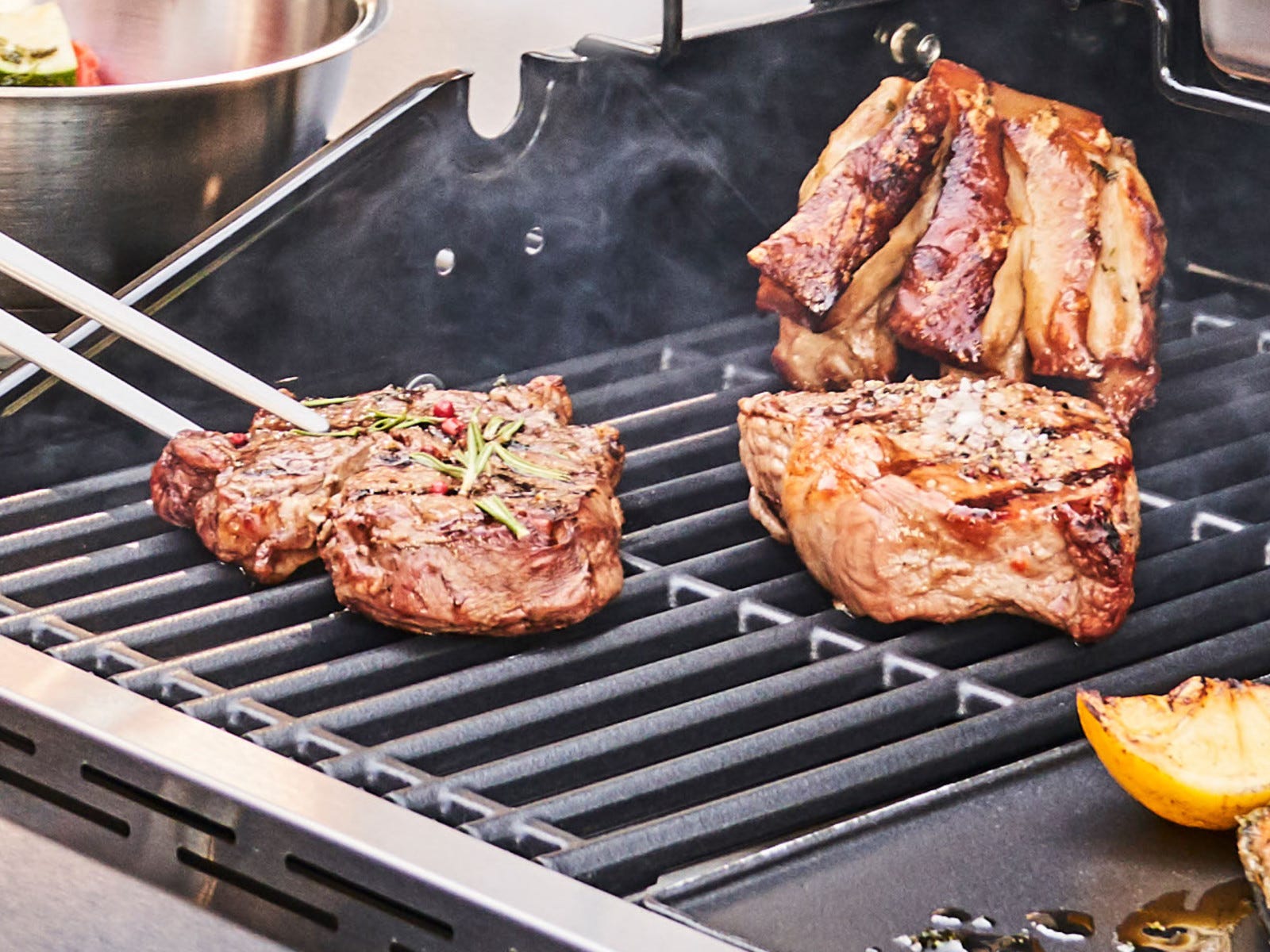 3.
Brännare av rostfritt stål
Fyra högeffektiva brännare med låg förbrukning av rostfritt stål för maximal värme med låg gasolförbrukning. Brännarna är värmetåliga och håller extra länge.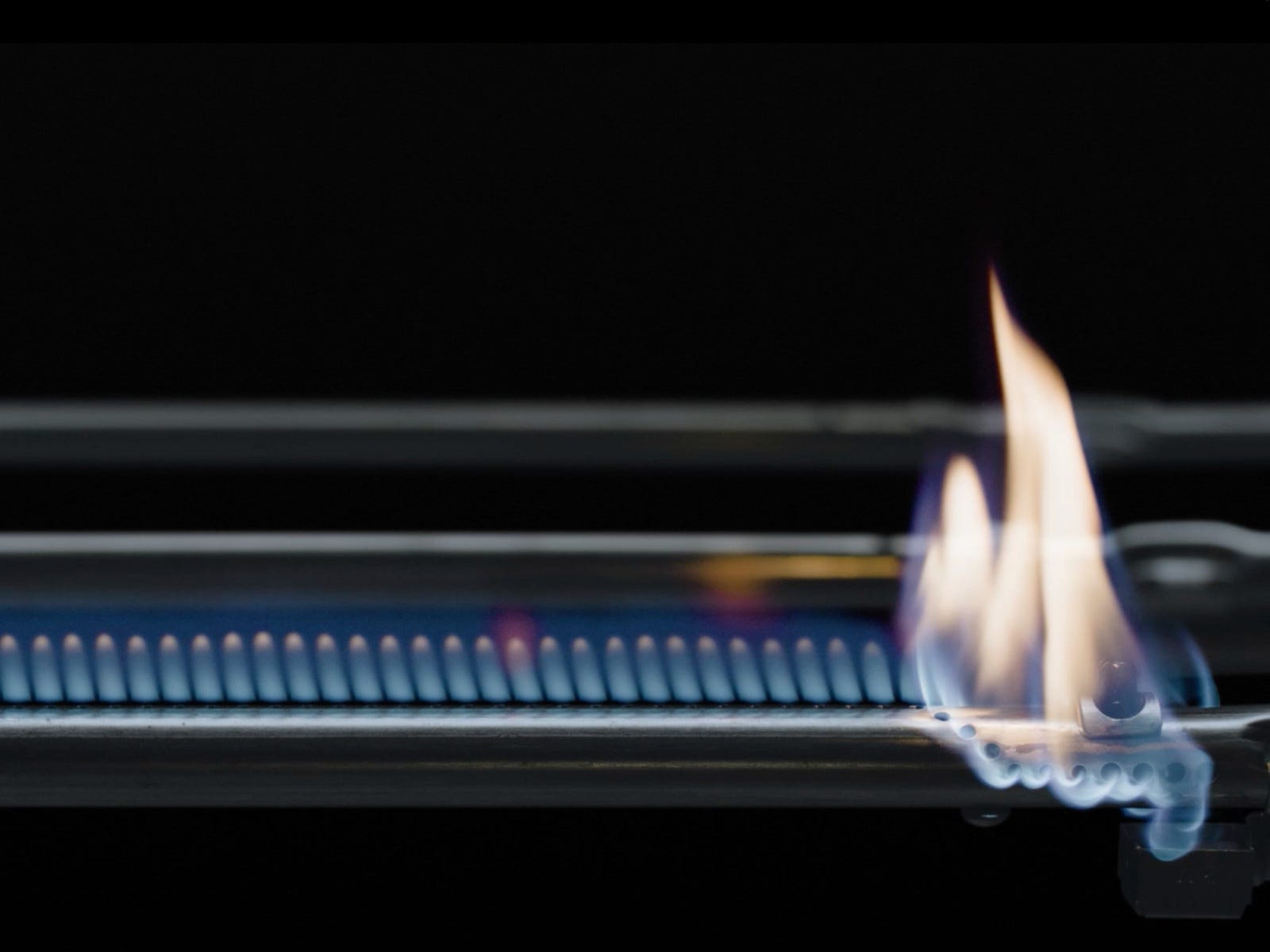 4.
Elektronisk SureFire® -tändning
Sitter på varje brännare och tänder dessa var för sig oberoende av varandra med en knapptryckning - helt utan öppen låga.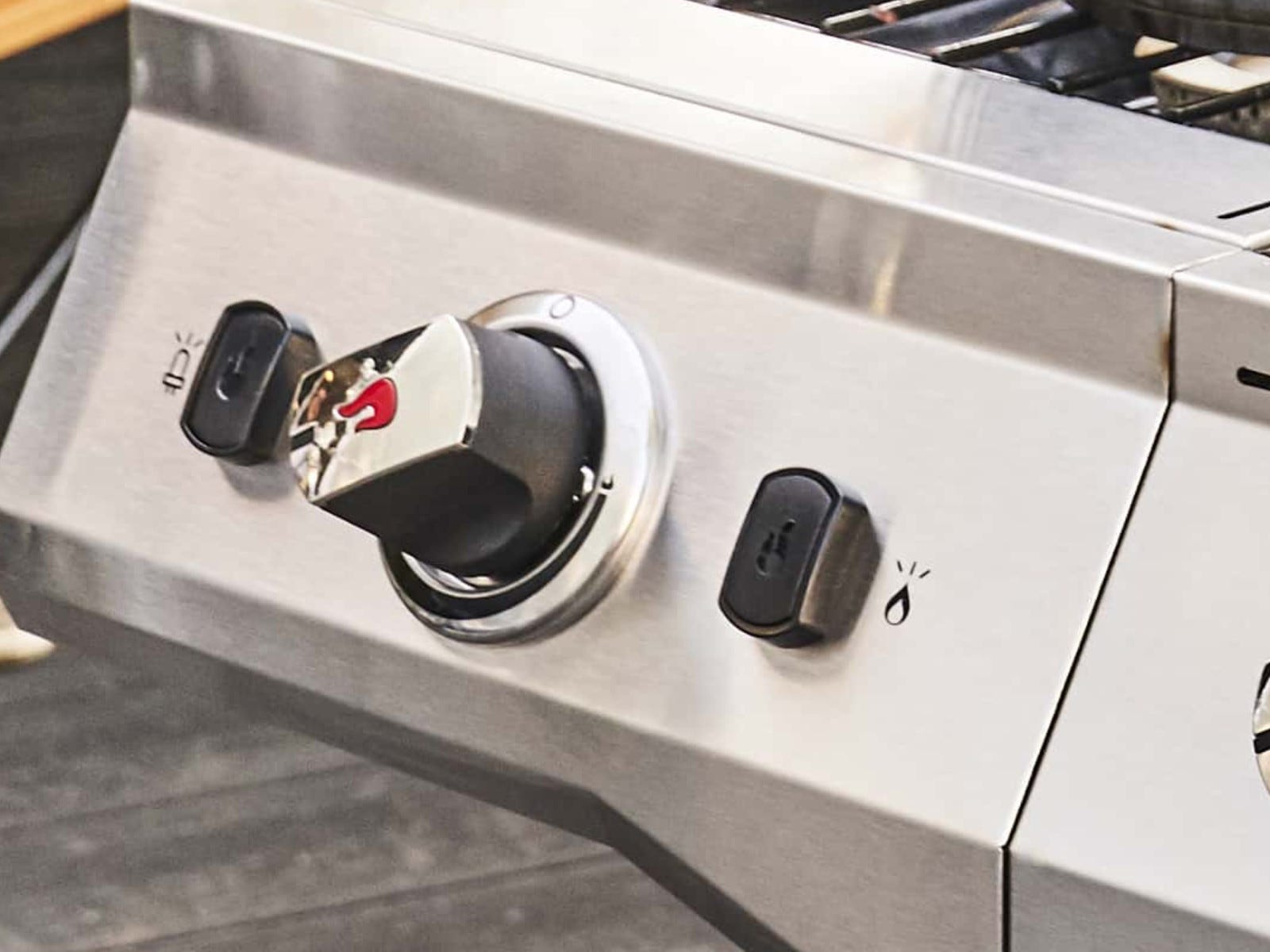 5.
Extra stekplatta
En extra grillplatta av gjutjärn och en grillpanna av 100 % rostfritt stål Se fram emot stekta ägg och räkor från grillen!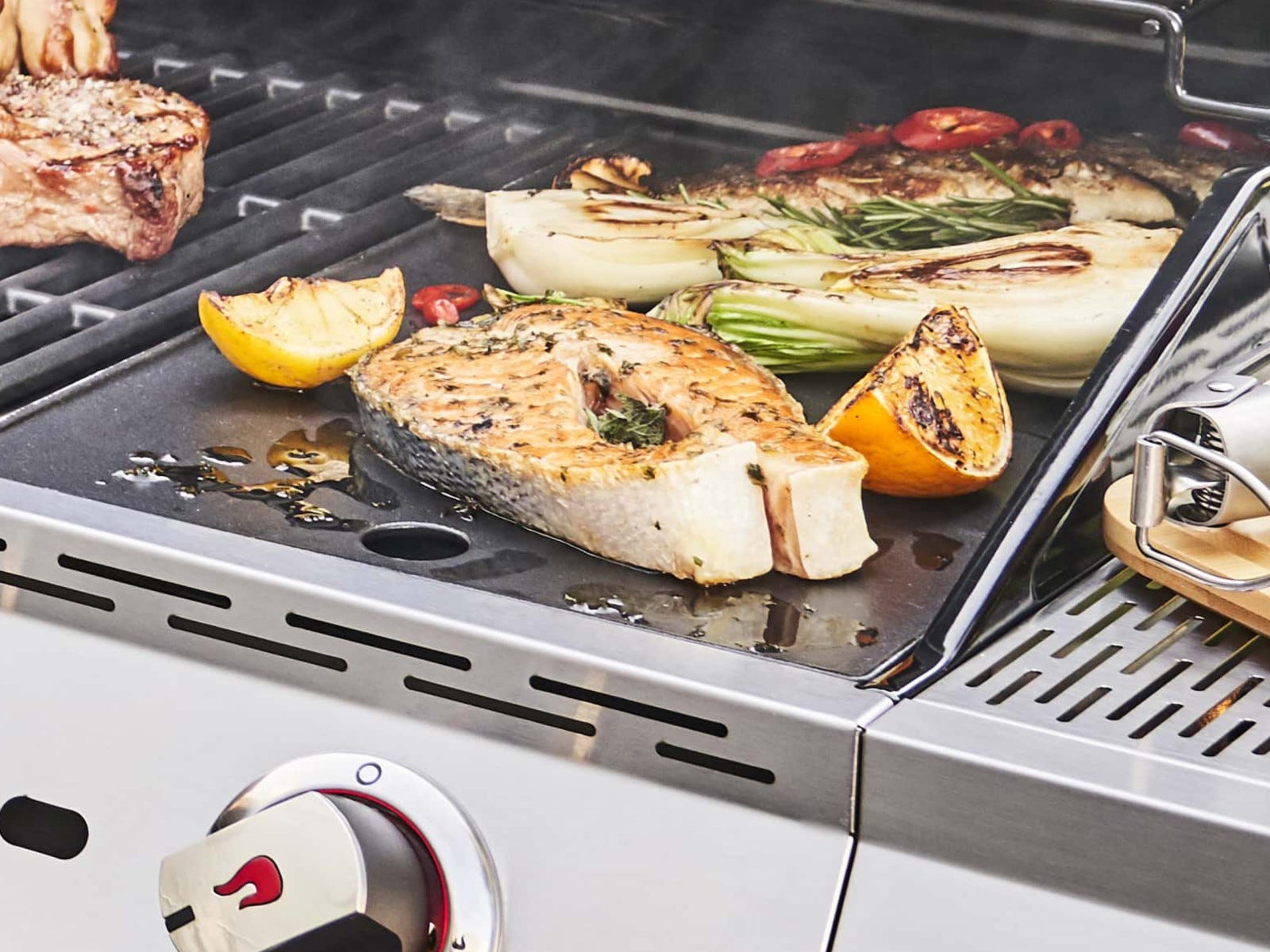 6.
Chef Delight System
För alla som gillar att experimentera har vårt Chef's Delite-system en grillpanna gjord av 100 % rostfritt stål som integrerats i vamhållningsgallret. Därmed får du plats för kreativa grillidéer – garanterad omväxling!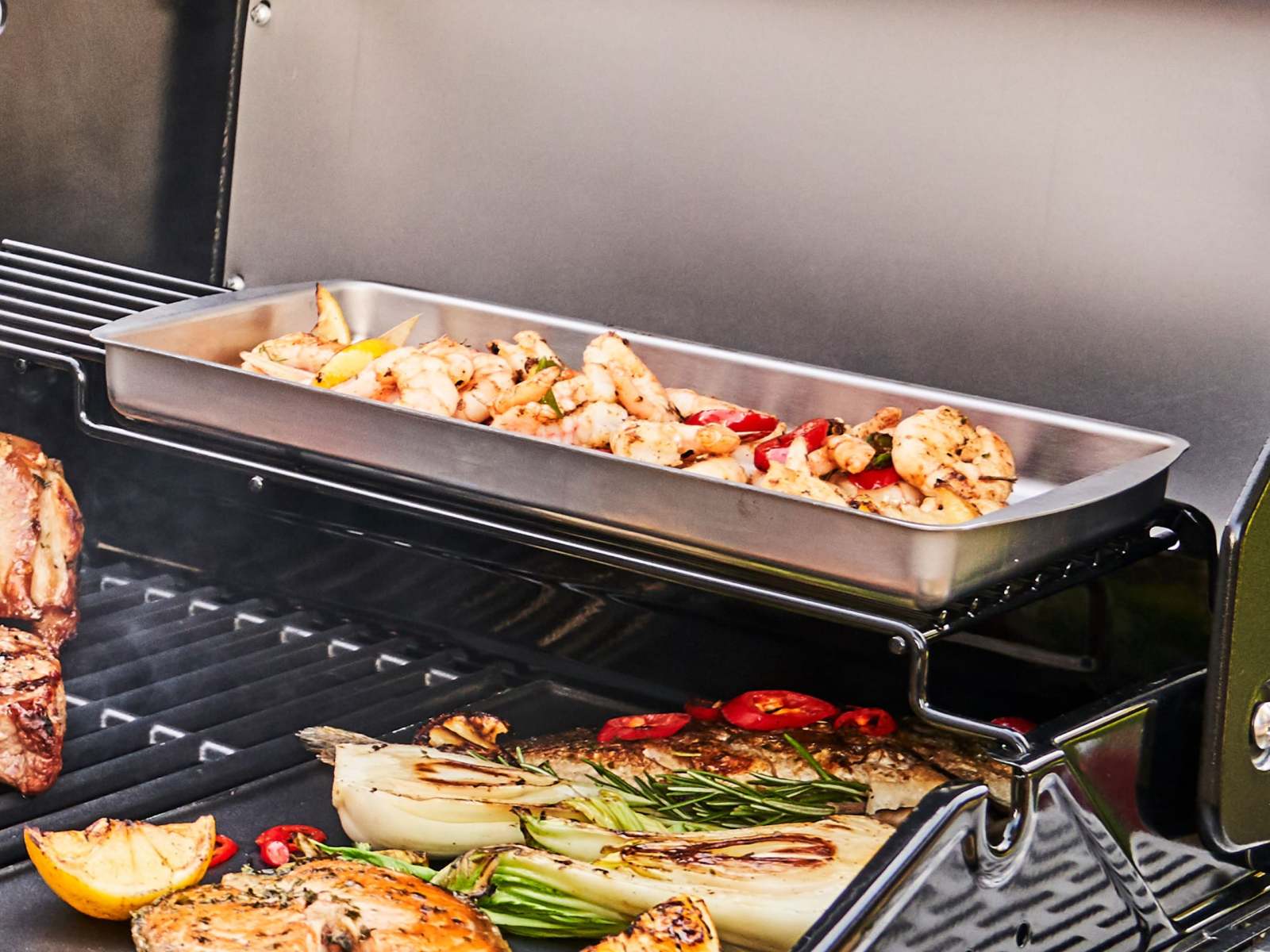 7.
Sidobrännare
Här värmer du såser och rätter som kompletterar grillmenyn. Om du vill ha en extra arbetsyta i stället fäller du bara ner locket.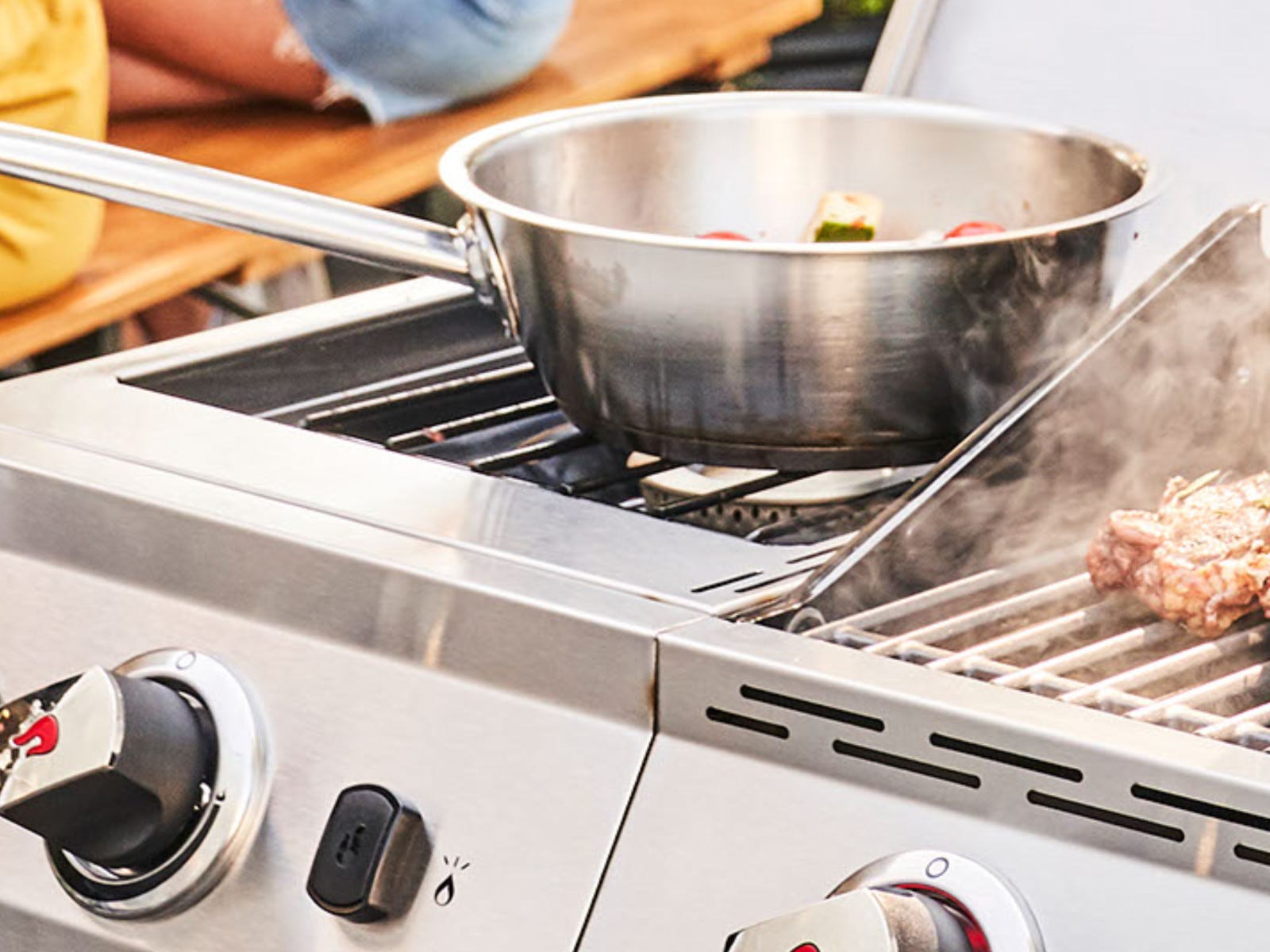 8.
LED-belysningen
Den röda LED-belysningen på vreden ger intrycket av en modern design.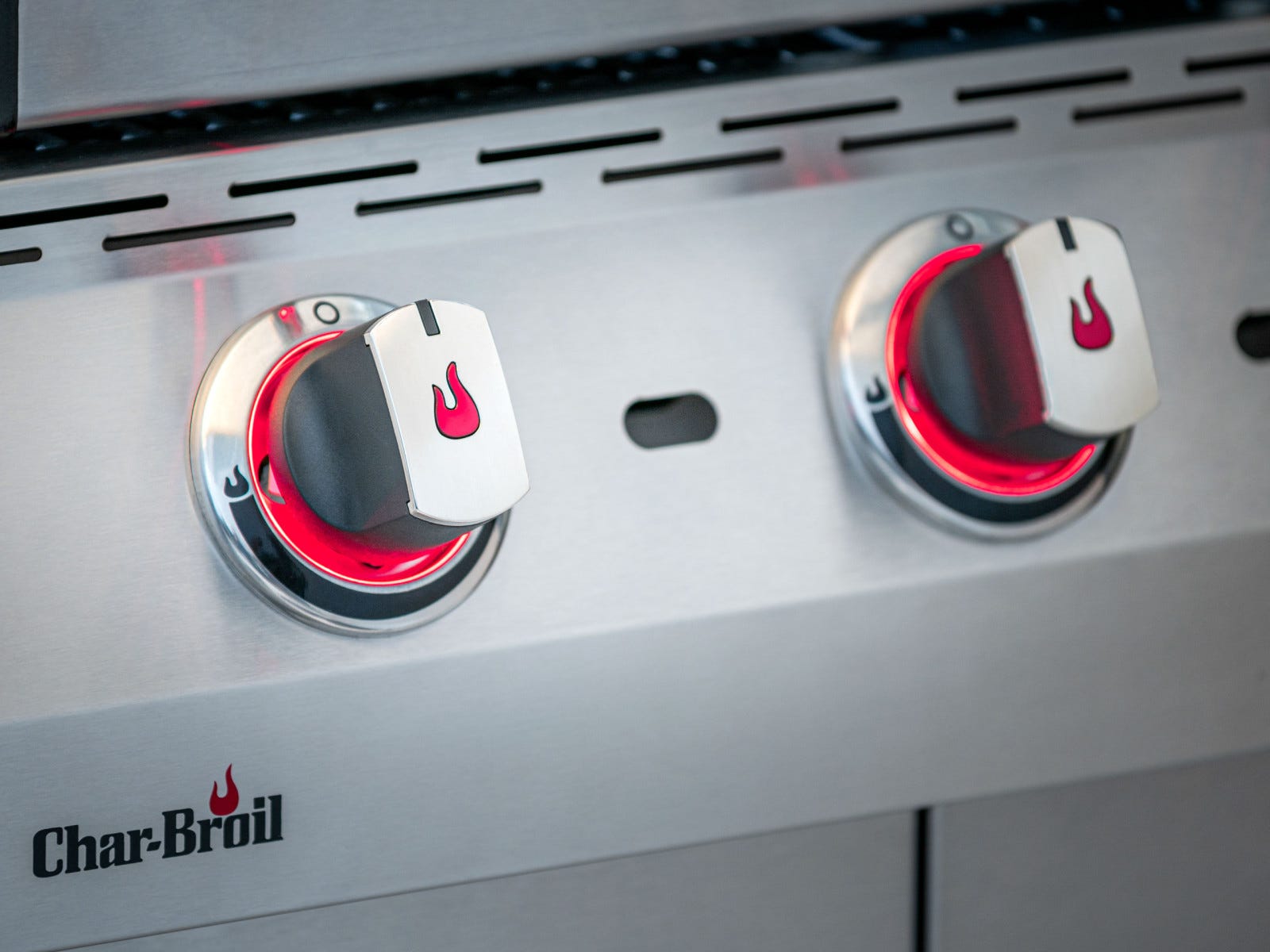 Garanti
Brännare-Garantiperiod (År)
5
Galler-Garantiperiod (År)
2
Lock/Firebox-Garantiperiod (År)
2
Ytterligare detaljer
Barbecue-system
TRU-Infrared™ Technology
Material
Brännarens material
Rostfritt Stål
Grillgaller
Gjutjärnsgaller
Rated

5

out of

5
by
LGM1
from
Epic BBQ!
Having been obsessed with barbequing for many years, I've used a wide variety. From charcoal to gas powered, I have used them all. I genuinely believe that the Char-Broil - Performance PRO S 4 is by far, the best I have ever used! The overall appearance of the BBQ is fantastic, I love the way it looks, the stainless steel design gives it a very luxurious look. The wheels are extremely functional, and can easily move it to wherever you please with ultimate ease, especially when you are chasing the last rays of the sun! It's by far the biggest BBQ I've ever used, I have successfully catered for 40+ people without breaking a sweat. The 4x stainless steel burners are extremely useful. If you use a wide variety of meats, which vary in cooking time, it works an absolute treat. I also really enjoy using the side-burner for frying eggs in my pan. Overall I would wholeheartedly recommend this BBQ to absolutely everyone!
Date published: 2022-05-18
Rated

5

out of

5
by
Anonymous
from
Absolutely Brilliant Piece Of Kit
I got this as I wanted a top of the range barbecue as we have just had our garden decked and this looked the business. First of all the grill is huge and can fit a lot on it. Side burner is really useful to put a pan on and I use it like a teriyaki grill. My partner who never liked barbecues is obsessed with it. I'd go as far as saying it's one of my favourite purchases ever.
Date published: 2022-04-29
Rated

5

out of

5
by
JA91
from
Top quality barbecue
I'm incredibly happy with this barbecue – it makes cooking a breeze. Everything about it feels solidly built and professional, and it's very versatile with 4 main burners & 1 side burner. Every meal we've made on it so far tastes miles better than any barbecue food we've been able to make previously; it's a joy to use! It also earns extra points for being well laid-out and therefore pretty straightforward to clean; I'll be much more inclined to barbecue more frequently knowing it won't take me long to clean it after each use. All-around it's a fantastic barbecue and I can't think of a single issue I would raise with it.
Date published: 2022-05-09
which of your covers fit this BBQ (PERFORMANCE PRO S 4)? 
Dear Will, You can either use our premium cover 140005 or 3-4 burner cover 140766. https://www.charbroil.co.uk/premium-4-burner-grill-cover-uk-140005 https://www.charbroil.co.uk/3-4-burner-grill-cover-uk-140766 Kind regards, Your Char- Broil team UK
Date published: 2023-09-02
What gas/cylinder/connection is required
Hello Tim1, Our grills are supplied with a clip-on regulator, that only works with Patio Gas. Patio Gas is more commonly used for outdoor purposes and more specifically for barbecues and patio heaters. These bottles are compatible with a 27mm clip-on regulator. Patio gas can be either propane or butane and supplied in a patio gas bottle or patio gas cylinders. Cylinders placed in the appliance shall have a maximum diameter of 340mm and maximum height, including regulator, of 580mm. Larger cylinders are to be placed under side shelf or behind the barbecue only. Cylinders placed on the ground shall not be placed under the hot plate. Best regards, Your Char-Broil Team
Date published: 2023-06-04
Can this be used as a built in bbq, I dont want it to be on the trolley,
Dear Jeremy, all our grills are meant to be on their particular trolley. We do not recommend it to use them otherwise since tehy are not build for this. At the moment we do not have just a kitchen module in our sortiment. Kind regards, Your Char Broil Team
Date published: 2022-11-05
Good morning. How can I get the meat searing properly without having to leave the steak on the grill for too long? Even at full throttle, the temperature isn't high enough ... Thanks.
Dear Vittorio, The model you are talking about has only a normal sideburner it has not our SEAR Burner with 900 degrees. This is only coming with our Professional Pro line and our Performance Power Edition. https://www.charbroil.co.uk/performance-power-edition-3-140956 https://www.charbroil.co.uk/professional-pro-s-4-140921 Kind regards, Your Charbroil Team
Date published: 2022-10-29
Do the wheels come off, and what is the height of the BBQ without the wheels on. Many thanks.
Dear Jaye, The wheels are able to come of their height is approx 9,8cm the grill height is approx. 115,3cm so it would leave you with 105,5cm Height. Kind regards, Your Char Broil Team
Date published: 2022-10-24
Hi there, this grill looks great, but looking aroud I found a few different models. Is the Performance Pro SS4 the same as the Performance Pro S 4B? Features look identical, and the video on the website seems the same but want to make sure. Thank you
Hi Dave, Generally our codes S and B stand for colours. Silver and Black. In our product range we have the Performance Pro S4 and the Performance Core B4. The difference between both is that the Pro S 4 Version has for example a side burner and bottle opener included. You can use our comparison tool on our website to find out the differences between models. Regards, Your Char-Broil Team
Date published: 2022-09-18
Hi there, I like the look of your Char Broil range. Just asking is it easy to get spares like burners etc. Also does the TRU Infared sheet need replacing regularly? 
Hello MichaelS, we have a partner in the UK, where spares can be ordered (or directly at the trade partner where you are purchasing it, if he offers this service). Do you mean the emitter plates, which have to be replaced? They are made of stainless steel, so they are lasting quiet a long time and do not need to be changed regulary. Best regards your Char-Broil Team
Date published: 2022-06-19