Performance CORE B 2

Performance CORE B 2
Performance CORE B 2
is rated out of
5
by
2
.
2-Brännare | För 2–4 Personer |TRU-Infrared™ Technology| Fällbara Sidobord
Din första gasolgrill i den kompakta mellanklassen, som gör att din BBQ alltid lyckas
Performance CORE är den perfekta grillen för nybörjare. Med den energisnåla och rostfria brännaren i stål når grillen snabbt den rätta temperaturen. Tack vare vårt innovativa och unika TRU-Infrared™-grillsystem fördelas värmen jämnt – och det gör att dina grillade produkter blir upp till 50 % saftigare! Grillsystemet sätts igång genom en knapptryckning och SureFire-tändningen som gör att alla brännare kan tändas separat och oberoende. Och på den vägen är det som Char-Broil skapar säkra grillkvällar för blivande proffsgrillare. Performance CORE har ett kompakt utförande och plats för att lagra en gasolflaska på 5 kg. Dessutom är den utrustad med våra praktiska Gear Trax-krokar, vilket gör att du har alla dina grillredskap till hands direkt vid grillen. Vår grill är förpackad i en miljövänlig FSC-certifierad kartong helt och hållet utan styropor. Med CORE-utförandet får du en robust basutrustning i svart design. Lekande lätt kan du sedan utöka och anpassa utrustningen med vårt MADE2MATCH-system efter tycke och smak. Från första början står CORE på plats och om några år kanske ett helt utomhuskök!
Läs mer
Läs mindre
---
1.
TRU-Infrared™ Technology
Vårt unika grillsystem med framgångsgaranti. Fem fördelar för din ultimata grillglädje, Upp till 50% saftigare mat I Upp till 30% lägre förbrukning I 100% jämn värmefördelning I Inga uppblossande flammor I Enkel rengöring.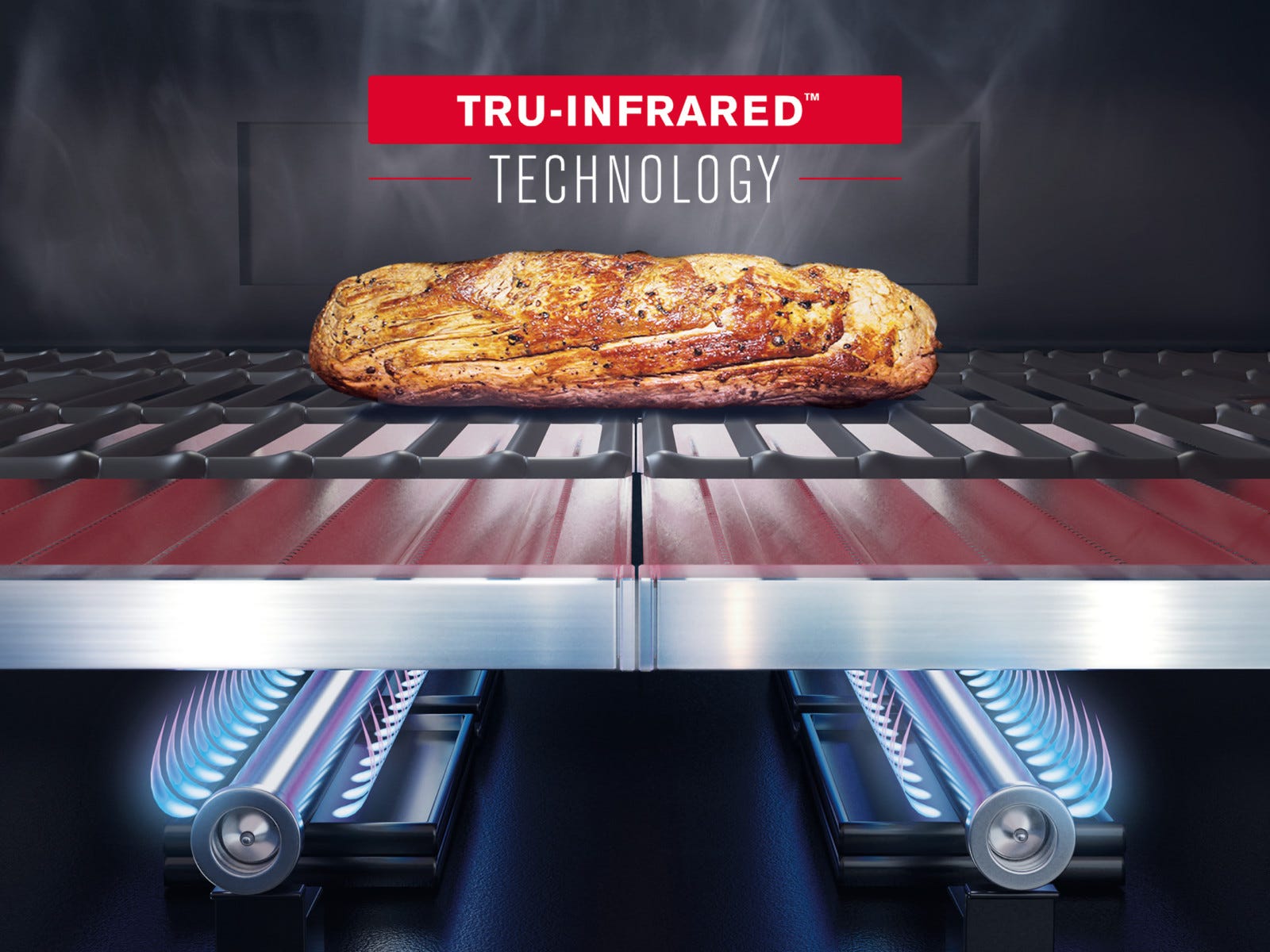 2.
Grillgaller av gjutjärn
Grillgaller av ytbehandlat gjutjärn för bättre värmelagring och perfekta grillränder. Grillgallren är långlivade, rostbeständiga och lätta att rengöra.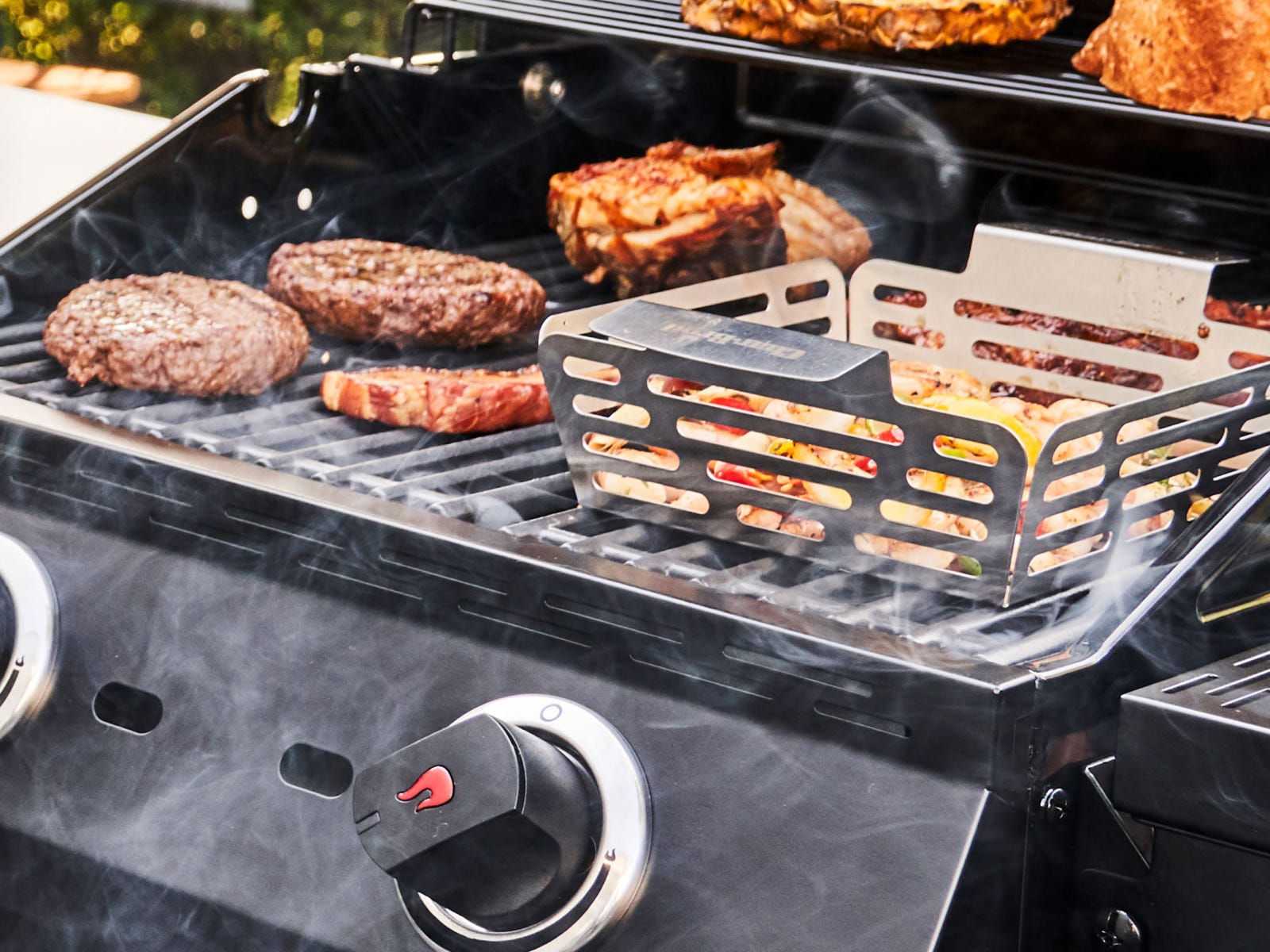 3.
Brännare av rostfritt stål
Två högeffektiva brännare med låg förbrukning av rostfritt stål för maximal värme med låg gasolförbrukning. Brännarna är värmetåliga och håller extra länge.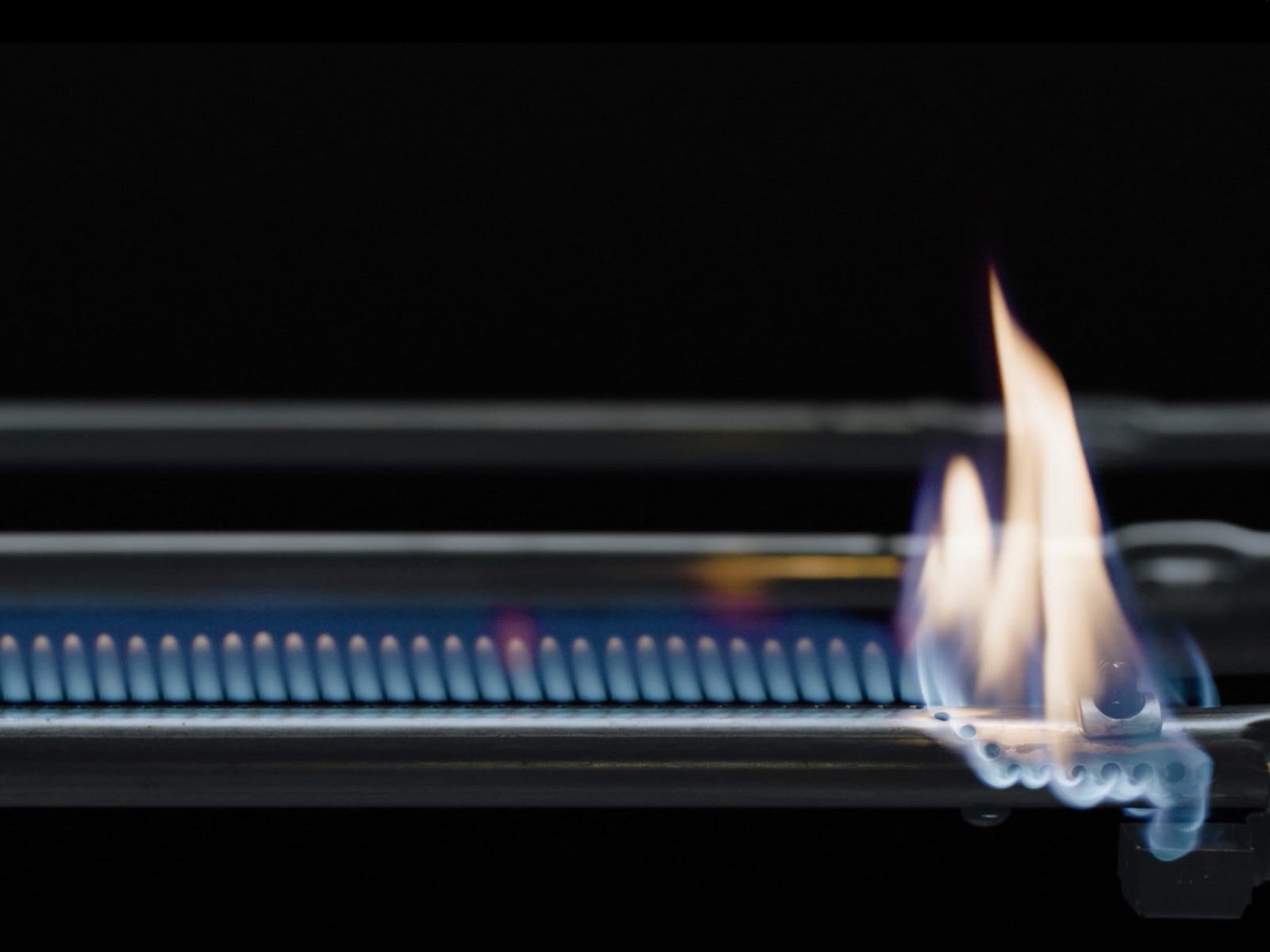 4.
Elektronisk SureFire® -tändning
Sitter på varje brännare och tänder dessa var för sig oberoende av varandra med en knapptryckning - helt utan öppen låga.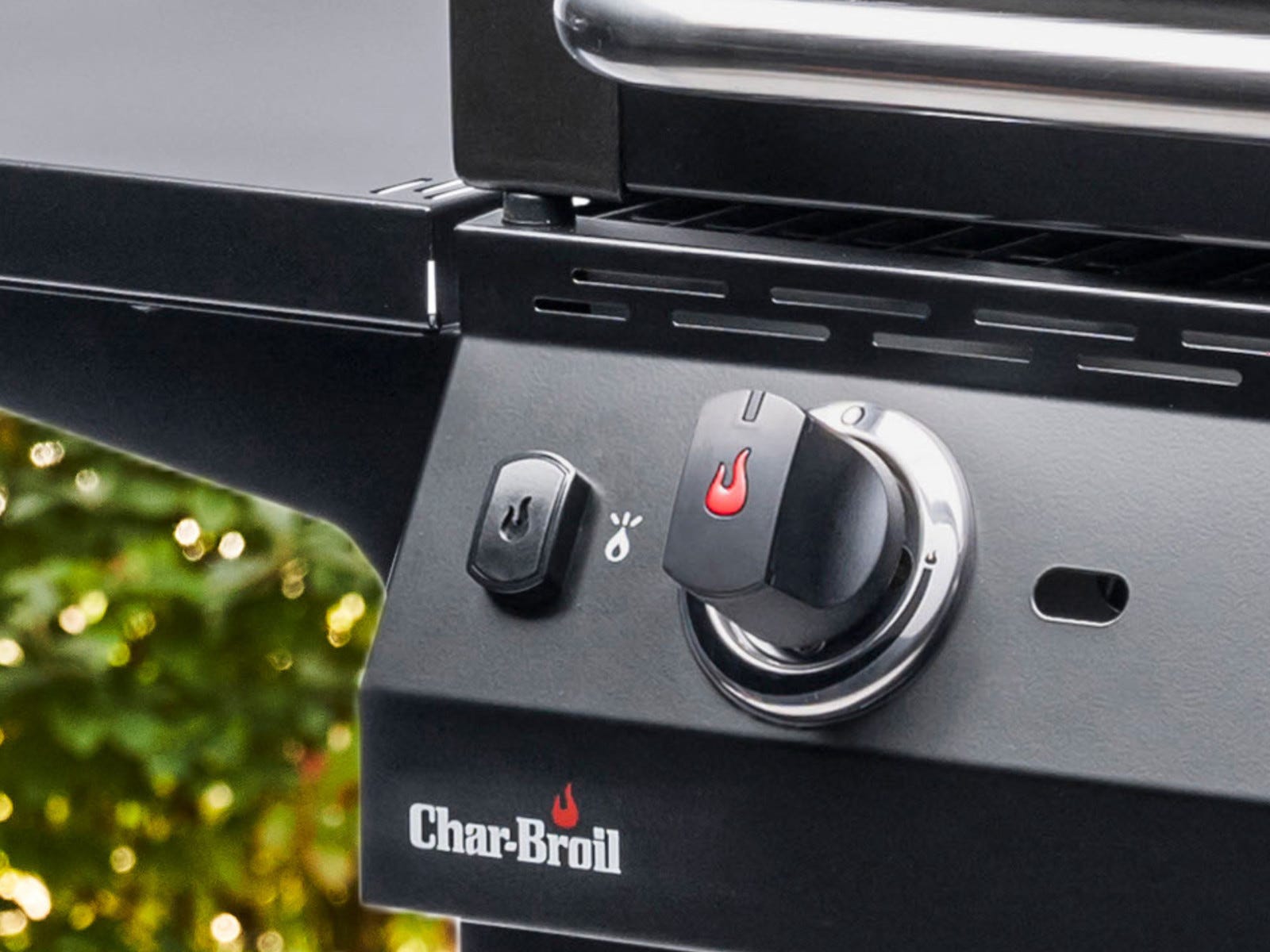 5.
Hållare till gasolflaska
En monterad hållare gör det lätt att placera gasolflaskan rätt och ger ökad säkerhet när man flyttar grillen.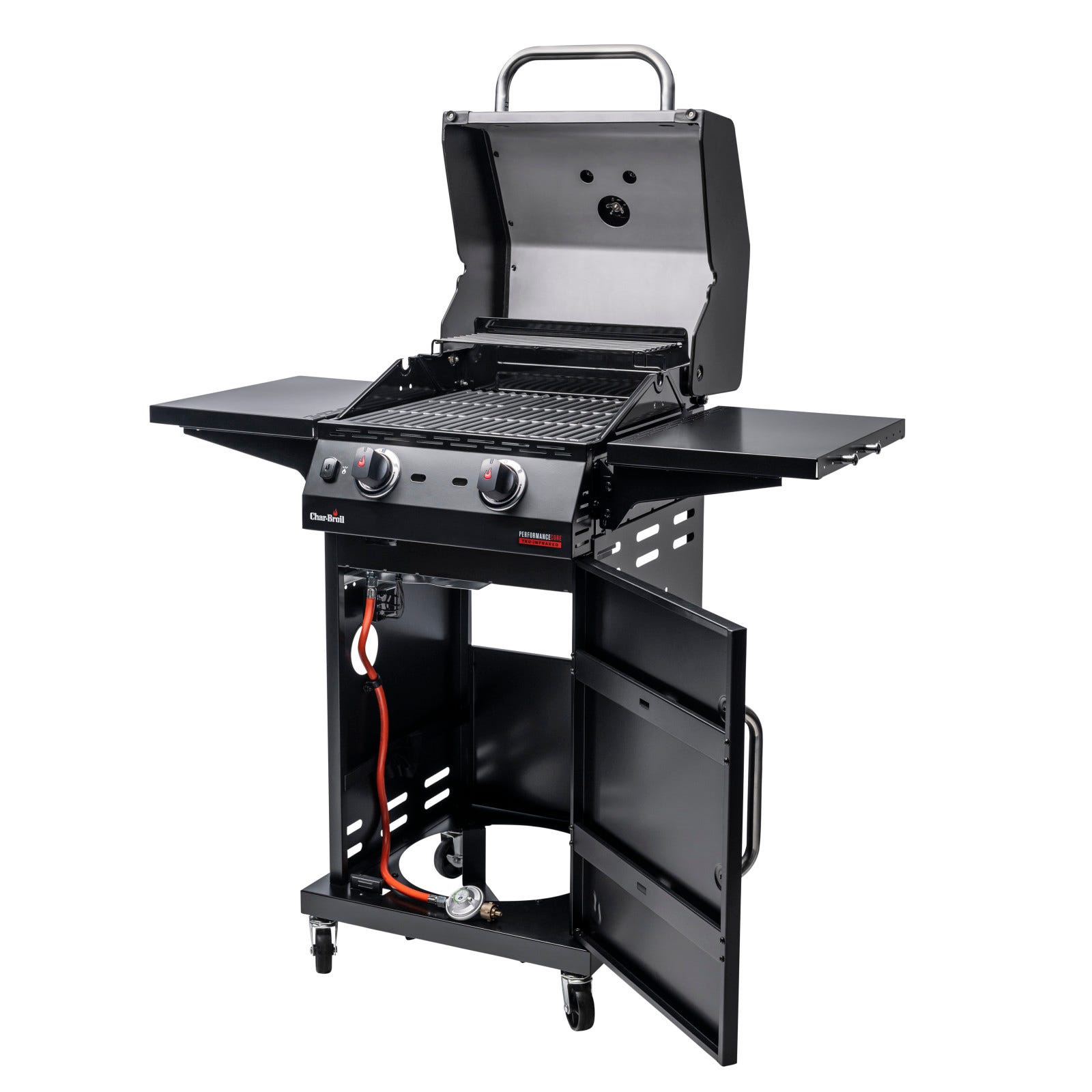 6.
På GEAR TRAX®-krokarna kan man hänga tillbehör så att man alltid har dem till hands.
På GEAR TRAX®-krokarna kan man hänga tillbehör så att man alltid har dem till hands.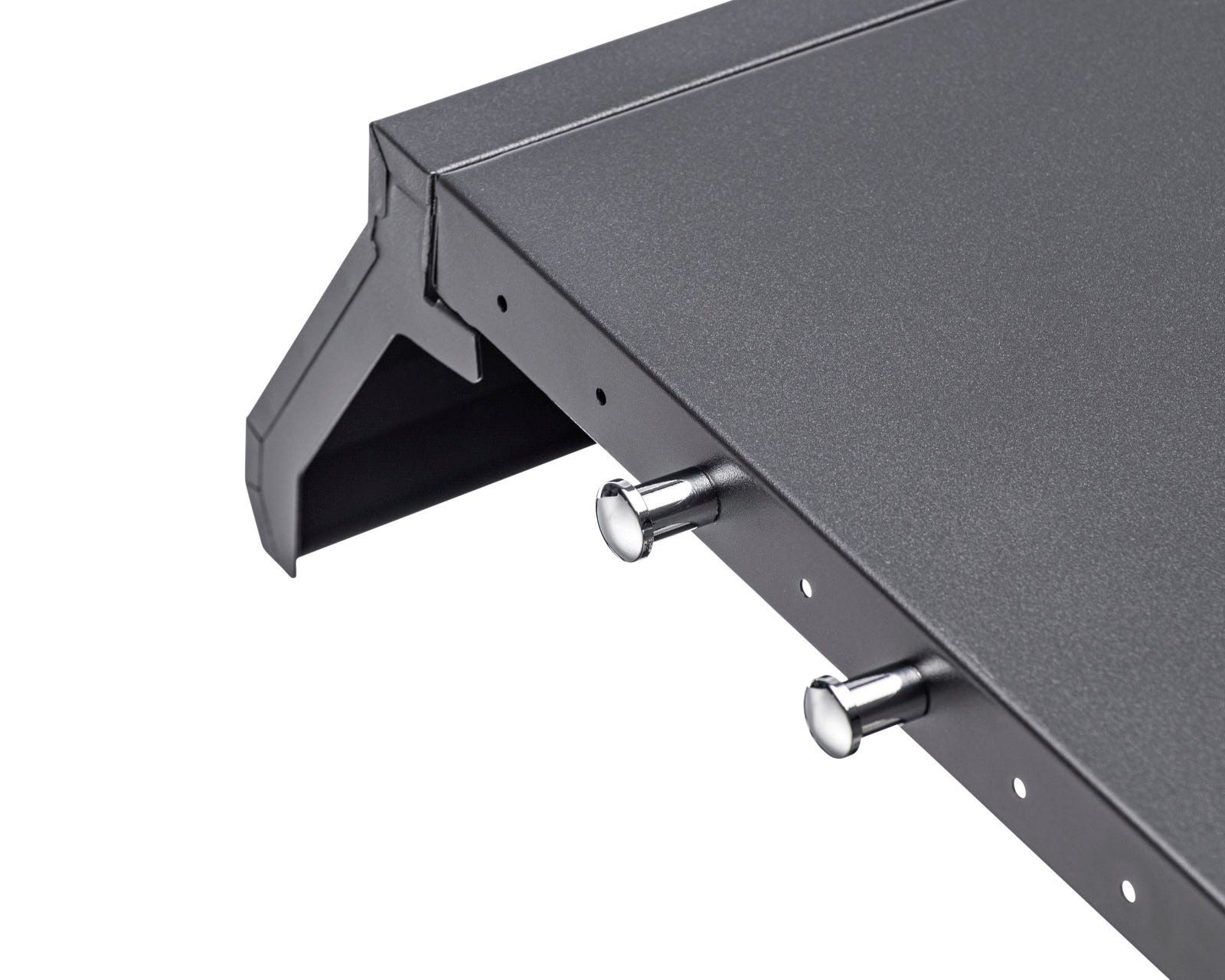 7.
4 hjul med 2 hjullås
Två av de fyra hjulen är låsbara. Denna funktion gör grillen mobil samtidigt som den står stabilt när den används.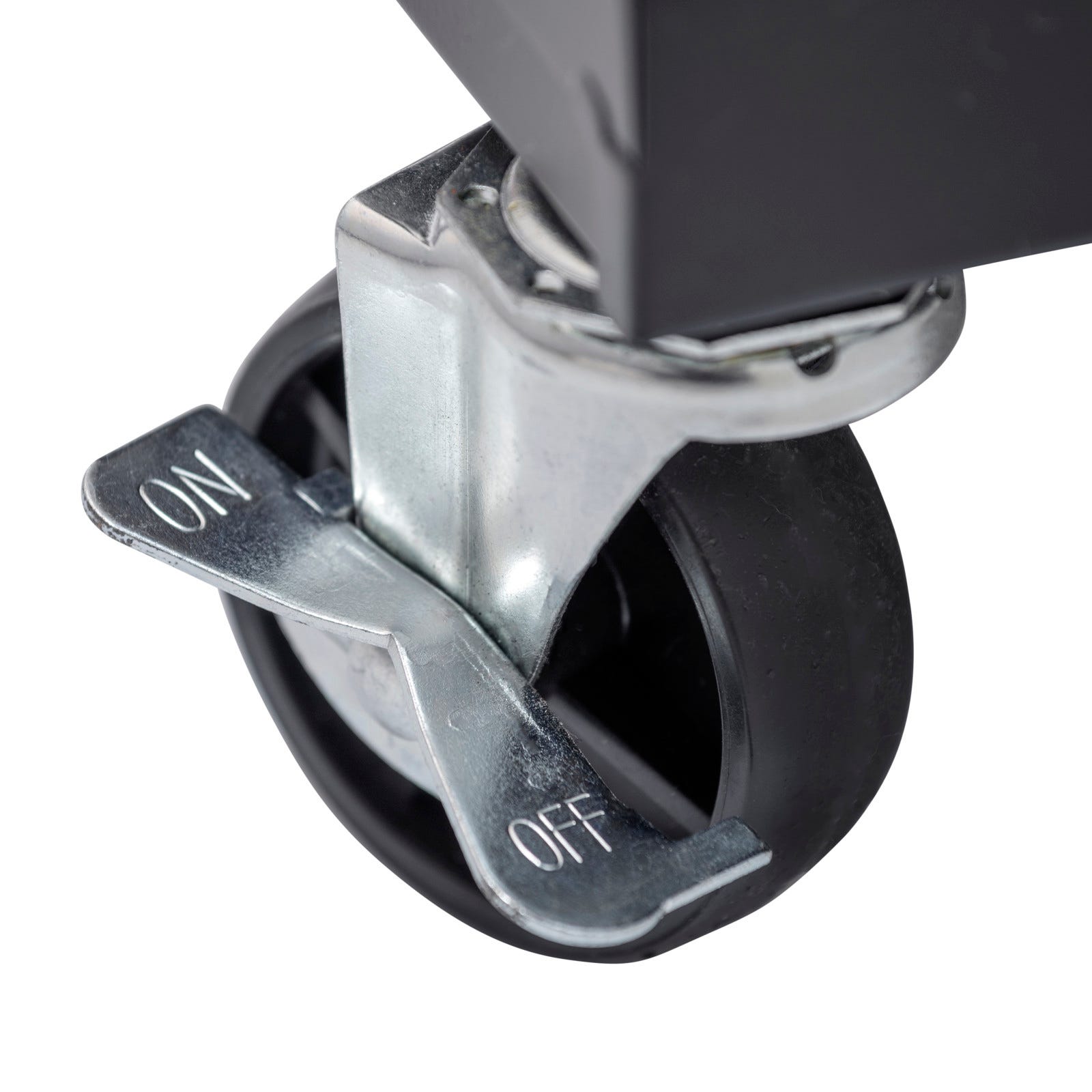 8.
Kompatibelt med MADE2MATCH
För mer mångsidighet och komfort kan grillen byggas ut med vårt system MADE2MATCH.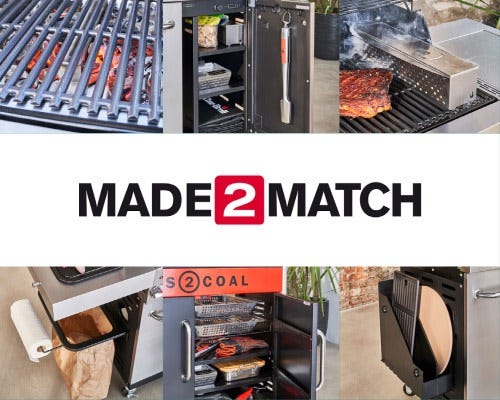 Garanti
Brännare-Garantiperiod (År)
5
Galler-Garantiperiod (År)
2
Lock/Firebox-Garantiperiod (År)
2
Ytterligare detaljer
Barbecue-system
TRU-Infrared™ Technology
Material
Brännarens material
Rostfritt Stål
Grillgaller
Gjutjärnsgaller
Rated

5

out of

5
by
Stanhope
from
Fantastic BBQ!!
The Char-Broil Performance CORE B 2 BBQ is simply brilliant. Initially, I found it very easy to assemble and the instructions clear. Since using it, the results have been fantastic and the heat spread is what makes this particularly stand out. I would definitely recommend this to my family and friends.
Date published: 2022-05-12
Rated

5

out of

5
by
Beardyman23
from
Brilliant
Used this several times now and have been very impressed with everything about it. It was easy to put together, clear assembly instructions and the packaging was helpfully put together making the process logical. Great results with cooking and a really wide variety of options available from standard BBQ style cooking through to pizza's, rotisserie style foods and smoking for the more adventurous. Really happy with the product and enjoying it most weekends now. Thoroughly recommended.
Date published: 2022-05-01
What size of gas bottle will fit in the cabinet? Is a gas regulator supplied with the barbecue or do you need to buy one separately
Dear Mark, Our grills (except X200 und Patio Bistro) are supplied with a clip-on regulator, that only works with Patio Gas. Patio Gas is more commonly used for outdoor purposes and more specifically for barbecues and patio heaters. These bottles are compatible with a 27mm clip-on regulator. Patio gas can be either propane or butane and supplied in a patio gas bottle or patio gas cylinders. Both work equally as well, although propane is preferred in cold weather. For this particular grill model you can use the following cylinder placement: Cylinders placed in the appliance shall have a maximum diameter of 340mm and maximum height, including regulator, of 580mm. Larger cylinders are to be placed under side shelf or behind the barbecue only. Cylinders placed on the ground shall not be placed under the hot plate. Kind regards, Your char-Broil Team UK
Date published: 2023-06-27
What is the Shield, F/ Tank used for and should it be installed at an angle?
Hi Rick, The heat shield tank part 41 of this grill is there to protect the gas tank from the heat of the grill. Kind rgeards, Your Char Broil Team
Date published: 2022-09-25
Can you use a rotisserie with it?
Hello Frazer, Yes, you can use a rotisserie with this BBQ. Best regards, Your Char-Broil Team
Date published: 2022-07-09
Hi. Does this need a cover if left outside?
Hello FarnhamV, We strongly recommend covering the barbecue when it is stored outside. Best regards, Your Char-Broil Team
Date published: 2022-07-09
Does this come with an integrated botToe opener? Thanks 
Hello FarnhamV, This BBQ doesn't come with an integrated bottle opener. Best regards, Your Char-Broil Team
Date published: 2022-07-09
I am unable to find in the instruction manual where the battery compartment for the ignition is located.
Hello Lynnie, In order to insert the battery into the ignition module, you have to remove the cap of the module. You will find this information on page 120 of your assembly instructions. Best Regards, Your Char-Broil
Date published: 2022-06-12
What is the width with the shelves folded down for storage.
Hi Darren C, The width of the grill when the shelves are folded is : 71cm. Best regards, Your Char-Broil Team
Date published: 2022-06-04